Motivated by the need to sustainably and equitably support a growing world population, we study the physical underpinnings that make soil a habitable environment. Our research blends fundamental environmental and soil physics with applications in agroecology and environmental stewardship.
Inclusivity and equity are the basis for the topics we study, how we treat one another, and how we engage with our community.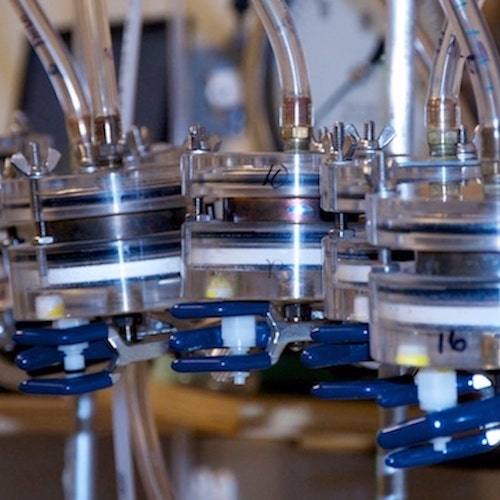 Flow & Transport
Dynamic soil properties, such aggregation and disaggregation cycles, and associated effects on flow and tranport in soils.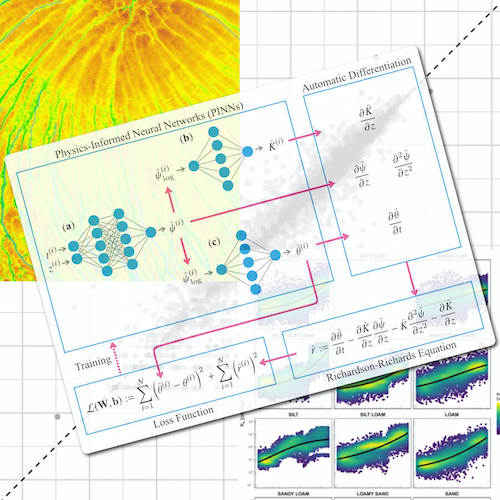 Machine Learning & AI
Physics-informed Deep Learning and application of Machine Learning in soil and environmental problems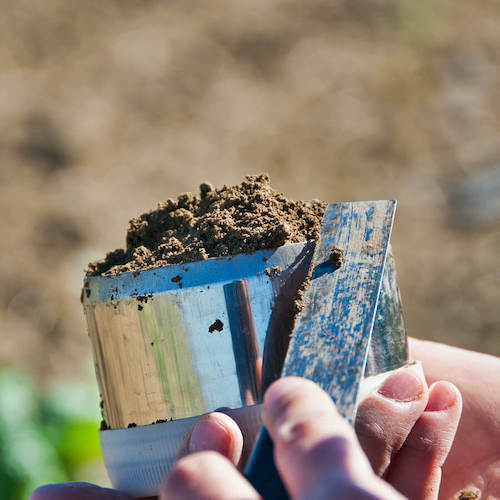 Hydro-Biogeochem
Hydrologic factors that control biogeochemical processes including effects of soil structure and wetting/drying cycles on soil respiration.
AgroEcology
Conservation tillage, inter-cropping of native shrubs and food crops, and applications of organic matter and biochar on water and nutrient use efficiency.
Race and racism in soil science (Invited)
Berhe, A.A. and T.A. Ghezzehei
European Journal of Soil Science, 1-6, 2020.
Add to Mendeley
Towards diverse representation and inclusion in soil science in the United States (Invited Review).
Carter, T.L., L.L. Jennings, Y. Pressler, A. C. Gallo, A. A. Berhe, E. Marín-Spiotta, C. Shepard, T. A. Ghezzehei and K. L. Vaughan.
Soil Science Soiety of America Journal, 17, 6377–6392, 2020.
Add to Mendeley
ESS 110 Hydrology & Climate
Basics of the hydrological cycle and the global climate system. Fundamentals of surface water hydrology, hydrometeorology, evaporation, precipitation, statistical and probabilistic methods, unit hydrograph and flood routing.
ESS 112 Subsurface Hydrology
Hydrologic and geologic factors controlling the occurrence and use of groundwater on regional and local scales. Physical, mathematical, geologic and engineering concepts fundamental to subsurface hydrologic processes. Introduction to ground-water flow and transport modeling, with emphasis on model construction and simulation.
ES 228 Environmental Modeling
An advanced study of modeling environmental sciences. The first half of the course a survey of common modeling approaches of environmental phenomena. In the second half, student work on individual projects that involve modeling environmental systems or processes. Often students work on problems related to their thesis/dissertation area. (Graduate Only).
FOR PROSPECTIVE STUDENTS AND COLLABORATORS
Like what you see here? We would love to hear from you if you have interest to join our lab as a student or to collaborate with us. You can find out about admission and degree requirements and offerings by visiting the websites of the Graduate Division and Environmental Systems Graduate Program (links are below).